Q1:How to get the coupon?
1.Register an account,will get a 5$ coupon (Use when order above 30USD)
2.Place an order,will get a 2$ coupon(Use when order above 10USD)
3.Share the item link with your friends(click the button"promote it"),when she/he paid for it,
you will get 2$Coupon(Use when order above 15USD)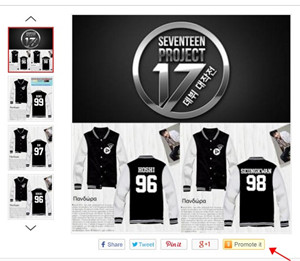 4.Buyer tips: For free shipping items,each link,each person can just buy one in one order,or you should pay
the shipping fee.
Q2:How the coupon works?
If you have already got the coupon,use it as the following steps shows:
Step one: click the "add the coupon" button.
Step two: choose "select in my account",then choose the coupon you have.
then you will get a disount.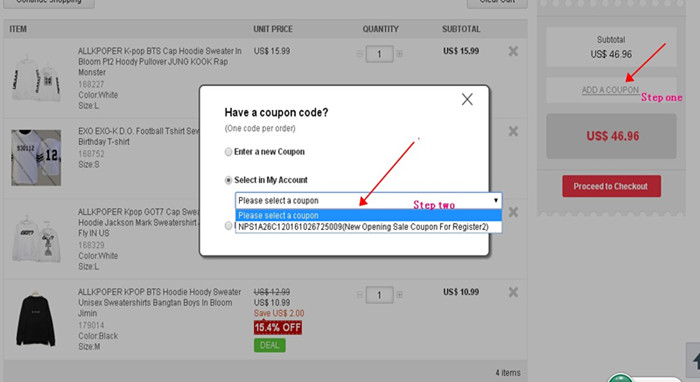 Q3:How to join"pay extra 1$,get a canlendar when order above 100USD"?
Step 1:add the items you want to your shopping cart,including the calender.
Step 2:when order above 100USD,will be appear a discount option.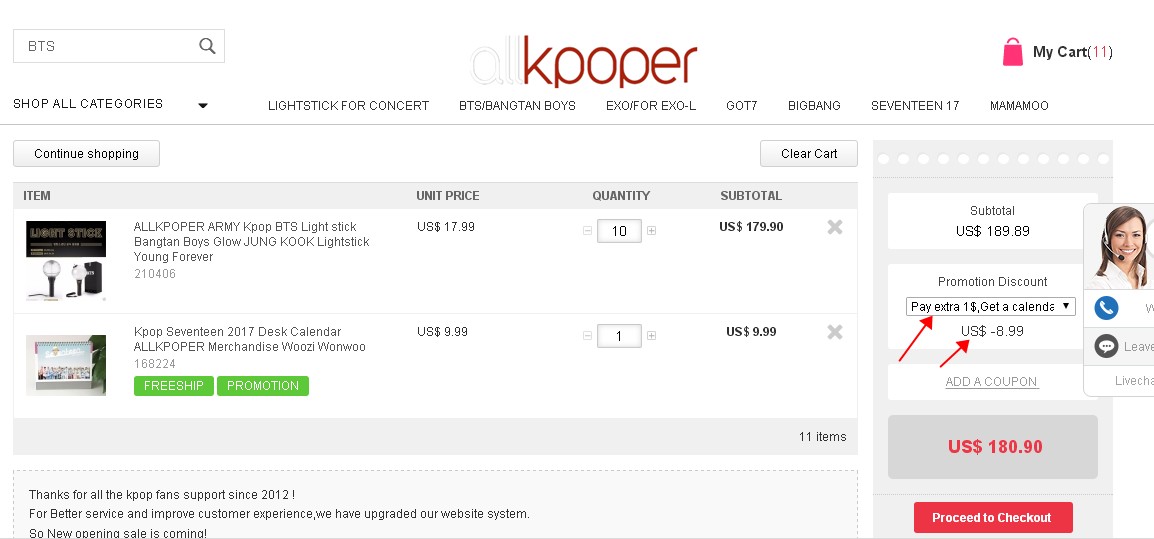 Step 3:continue to checkout.